In a heartwarming and extraordinary rescue mission, wildlife authorities in the United States have successfully saved an alligator with the top half of its jaw missing.
This incredible feat of compassion and dedication highlights the ongoing efforts to protect and rehabilitate wildlife in the country. The story of this resilient alligator serves as a testament to the importance of conservation and the resilience of nature.
Check out: The World's Shortest Dog – Only 3.59 Inches.
The Discovery
Following its rescue last week in the United States, where it was found wandering in central Florida with its top jaw missing, an alligator is now receiving care at an Orlando alligator park, as stated in a press release.
On Saturday, the alligator was transported to Gatorland, an alligator park in Orlando. A veterinarian is currently conducting a comprehensive examination of the alligator. Furthermore, the park's team is committed to providing it with complete care, according to a statement made by the park to CNN on Monday.
The trapper responsible for delivering the alligator to Gatorland suggested that the animal may have sustained its injuries from a boat propeller and miraculously survived.
As of Monday, Gatorland has not released any additional information regarding the alligator. However, in a Facebook post on Saturday, the park assured that its staff will closely monitor the alligator's progress over the next few days. Additionally, they are focusing on helping it eat in a stress-free environment. Ultimately ensuring its well-being and welcoming it to its new permanent home in Alligator Paradise.
Check out: Baby Snatched Up By Eagle.
The Video
Educational Opportunity
The rescue and recovery of this alligator also offered an invaluable educational opportunity for the public. Furthermore, it highlighted the importance of preserving and protecting wildlife, even in the face of seemingly insurmountable odds. People from all walks of life rallied around the story of this resilient alligator. They donate time, resources, and expertise to ensure its survival.
Find out Everything You Need To Know About Alligators.
Bottom line
In conclusion, the rescue and rehabilitation of an alligator with the top half of its jaw missing is a powerful reminder of the incredible resilience of nature. Additionally, it reminds us of the unwavering commitment of individuals and organizations to protect our planet's wildlife. While this alligator will never fully recover its lost jaw, its story serves as an inspiration and a call to action for conservation efforts worldwide. It reminds us that with compassion, dedication, and innovation, we can make a difference in the lives of even the most vulnerable creatures!
Thanks for following along! For more, check out our related article links below.
Next up:
Trending Animal News of The Week: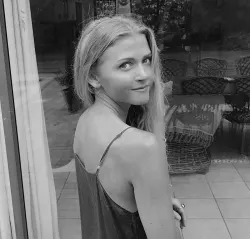 Latest posts by Kiah Bettison
(see all)