Are you looking to add a loyal, intelligent, and friendly companion? Consider the American Water Spaniel! Also known as AWS or Brown Cricket Dog, this breed is not only full of personality but perfect for families who want an active pet. From their playful nature to hypoallergenic coats, let's examine why the American Water Spaniel deserves more recognition in the canine world. They have gained popularity over the years, particularly amongst avid hunters, for their highly trainable nature, intelligence, and eagerness in land and water retrieving skills.
Overview of the American Water Spaniel Breed
The American Water Spaniel is a breed of dog that originated in the United States, specifically in Wisconsin. This breed is believed to result from crossing several dogs, such as the Irish Water Spaniel and the now-extinct English Water Spaniel.

Moreover, the American Water Spaniel was originally developed as a versatile hunting dog that could retrieve game from land or water. This breed was also used for other types of hunting, such as flushing games and general farm work.
Physical Characteristics
This breed has unique physical characteristics that set it apart from other Spaniels. The American Water Spaniel has a thick, curly coat that is water-resistant, making it an excellent swimmer. They also have a muscular build and webbed feet, which aid in swimming and retrieving. Their coats come in various colors, such as liver, brown, and chocolate.
Beyond their physical attributes, American Water Spaniels are known for their loyalty, intelligence, and trainability. They strongly desire to please their owners and make excellent family pets. They are also known for their hunting skills, especially when retrieving games from water. Despite being recognized by the American Kennel Club since 1940, the American Water Spaniel is still considered a rare breed.
The geographic location of the breed's development is significant, as it has greatly impacted its characteristics. The AWS was bred to adapt to the harsh and varied environments of the Great Lakes region. The breed's thick, waterproof coat can withstand the cold and wet conditions often encountered during waterfowl hunting.
The Geographic Location Of American Water Spaniel
One of the most notable features of the AWS is its thick and waterproof coat. This attribute allows the breed to withstand exposure to cold and wet conditions, which is crucial for their role as waterfowl hunting dogs. The coat is also typically curly or wavy, which helps to trap air and provide insulation against the cold. Moreover, the AWS is a versatile breed capable of hunting on land and in water.
Tips for caring for an American Water Spaniel
Grooming: American Water Spaniels have curly, thick, and waterproof coats that require regular grooming to maintain their health and beauty. Brush your dog's coat at least twice weekly to prevent matting and tangling and distribute natural oils.
Exercise: These dogs have a lot of energy and require regular exercise to stay healthy and happy. Take them on daily walks, play fetch with them in the yard, or take them swimming in a nearby lake or pond.
Nutrition: American Water Spaniels are medium-sized dogs requiring a well-balanced diet that includes high-quality protein, healthy fats, and a variety of vitamins and minerals. Avoid feeding them table scraps or human food, as this can lead to obesity, digestive issues, and other health problems.
Healthcare: Like all pets, American Water Spaniels require regular visits to the veterinarian to stay healthy. Ensure your dog is up-to-date on all their vaccinations, and keep them on a regular schedule for flea and tick prevention, heartworm prevention, and dental care.
Owning an American Water Spaniel can be incredibly rewarding and fulfilling but requires much attention and effort. With proper grooming, exercise, nutrition, and healthcare, you can ensure your pet is healthy and happy for years.
Behavioral Patterns of American Water Spaniel
The American Water Spaniel is a hunting breed from the United States. Developed in the 1800s, these dogs were bred to hunt and retrieve game in harsh water conditions. Due to their excellent hunting skills and friendly and loyal personalities, they have become popular family pets.
One of the unique behavioral patterns of the American Water Spaniel is their love for water. As the name suggests, these dogs have a natural affinity for water and enjoy swimming. They have webbed feet, which makes them excellent swimmers and efficient hunters in aquatic environments.
Furthermore, this breed is also known for its ability to adapt to different living environments. They can thrive in rural and urban settings as long as they have plenty of exercise and socialization opportunities. However, as with any breed, it is important to provide them with enough mental and physical stimulation to prevent boredom and destructive behaviors.
Regarding health, the Water Spaniel is generally a resilient breed that can live up to 12 years. They have a few health issues that potential owners should be aware of, including hip dysplasia, allergies, and ear infections. It is crucial to provide them with regular veterinary check-ups and maintain their grooming needs to prevent these health issues from occurring.
Socializing Your American Water Spaniel
Socializing a Water Spaniel is a crucial aspect of its development that should be considered. These intelligent and active dogs require regular socialization to prevent aggression toward strangers or other animals.
One of the first steps in socializing your Water Spaniel is exposing them to new environments. Introducing them to different surroundings, such as beaches, parks, and hiking trails, is important to help them become comfortable in new situations. It is also a good idea to gradually expose them to different sounds, smells, and textures so that they can learn to adapt to their surroundings.
Key Points
| Topic | Summary |
| --- | --- |
| Overview of the American Water Spaniel Breed | Discover the origins, characteristics, and unique qualities of the American Water Spaniel, including its versatility and rarity. |
| Physical Characteristics | Explore the physical attributes that distinguish the American Water Spaniel, such as its curly coat, muscular build, and webbed feet. |
| Geographic Location of American Water Spaniel | Understand how the breed's development in the Great Lakes region influenced its adaptability and coat's water-resistant properties. |
| Tips for Caring for an American Water Spaniel | Learn about grooming, exercise, nutrition, and healthcare requirements to ensure the well-being of your American Water Spaniel. |
| Behavioral Patterns of American Water Spaniel | Discover the breed's hunting background, affinity for water, adaptability to various environments, and common health concerns. |
| How to Socialize an American Water Spaniel and Introduce Them to New Environments | Gain insights into the importance of socialization and practical tips for introducing your American Water Spaniel to new surroundings. |
| Common Health Issues in the Breed | Learn about the typical health problems that may affect American Water Spaniels and how to identify early signs of potential issues. |
| The Final Say | Understand why the American Water Spaniel is an exceptional breed, emphasizing its adaptability, loyalty, and need for an active lifestyle. |
| | |
| | |
Common Health Issues
Staying informed about common breed-specific health issues is crucial to ensure your pet's optimal health. Here are some key tips to help you stay proactive
Genetic variations make certain health issues more prevalent in specific breeds. These may include respiratory problems, joint and bone conditions, and skin/coat issues. Familiarize yourself with these potential health concerns to identify early warning signs and seek timely veterinary care.
By staying knowledgeable about your breed's health, you can take proactive steps to keep your furry friend happy and healthy.
The Final Say
The Water Spaniel is an exceptional breed for active families seeking a lively and adaptable companion. They excel in water-based activities, have friendly and resilient personalities, and show loyalty and affection towards their owners. However, they require regular exercise, an active lifestyle, and proper training to maintain their well-being.
Overall, the Water Spaniel is a special breed unparalleled in offering its owners joy, love, and companionship.
Check out other interesting animals: Abyssinian Dog, American Foxhound, American Coonhound, American Cocker Spaniel, and American Eskimo Dogs.
Trending Animal News of The Week: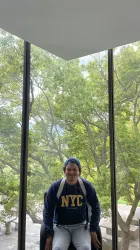 Latest posts by Liam Maart
(see all)