Are you interested in learning the fascinating world of the Australian Bulldog? This smart and devoted breed has captured the love and loyalty of many families and individuals, providing unwavering companionship and affection.
Whether you're beginning your journey of discovery or seeking fascinating insights about this breed, we've got you covered! Join us to dive deep into the fascinating world of the Australian Bulldog's physical traits and remarkable history.
Unveiling The Origins And Breed Standard Of The Australian Bulldog
The Australian Bulldog was discovered in the 1990s due to a planned breeding effort to improve the characteristics of the English Bulldog while producing a stronger, more adaptable dog.
Addressing health concerns like hip dysplasia, breathing difficulties, and skin issues that plagued the English Bulldog, breeders crossed it with the Bullmastiff, Boxer, and Staffordshire Bull Terrier.
Origins And Purpose
The Australian Bulldog was created as a working dog to excel in numerous duties such as hunting, guarding, and herding.
Because of its flexibility, the breed swiftly gained popularity and became one of Australia's favorite canine companions.
Breed Standard
The Australian Bulldog adheres to a precise breed standard. It possesses a moderate size, boasting a muscular physique without excessive bulk.
Recognizable features include a broad head with a powerful jaw and a forehead adorned with wrinkles. The breed showcases concise and sleek fur in various hues, encompassing black, white, brindle, fawn, and red.
Distinctive Traits
The Australian Bulldog is characterized by its exceptional temperament. Demonstrating unwavering loyalty and affection, this breed thrives as a devoted companion.
These dogs revel in the company of their owners and cherish attention.
Health And Vigor
With fewer health concerns and increased robustness, this breed is well-suited for an active lifestyle, promoting a higher quality of life.
Check out 10 Super-Strong Muscular Dog Breeds.
Caring For The Australian Bulldog: Essential Steps For Their Health And Happiness
To maintain the health and happiness of your Australian Bulldog specific care and maintenance are crucial to keeping your Australian Bulldog healthy and happy.
Here are some important steps:
1. Well-Rounded Diet: Providing your Australian Bulldog with a balanced and nutritious diet is essential. Ensure they receive high-quality dog food that meets their dietary needs and supports their well-being.
2. Regular exercise is vital for keeping your Australian Bulldog physically fit and mentally stimulated. To meet their exercise requirements, engage them in daily activities such as walks, play sessions, and interactive games.
3. Routine Vet Check-ups: Regular veterinary check-ups are necessary to monitor your Bulldog's health, catch potential issues early on, and maintain overall well-being. Follow the recommended vaccination and preventive care schedules.
4. Wrinkle and Fold Cleaning: Australian Bulldogs are prone to bacterial growth and infections due to their wrinkled faces and folds. Clean these areas carefully and regularly to prevent any health complications. Consult your veterinarian for specific cleaning instructions.
5. Regular Bathing and Grooming: Keeping your Australian Bulldog clean through regular bathing and grooming sessions is crucial. It helps maintain their skin and coat health, prevents matting, and reduces the risk of skin issues. Use dog-friendly grooming products and techniques.
By providing proper care and maintenance, you can ensure your Australian Bulldog remains healthy, happy, and a cherished family member for years.
Developing A Well-Adjusted Australian Bulldog: The Importance Of Socialization
You can help your puppy become more social by taking them on walks to different places, introducing them to new people and other animals, and letting them experience different sounds and smells.
It's important to remember that socialization is something you should keep doing throughout your dog's life. This will help them stay happy and comfortable in new situations and environments.
Important Diet And Nutrition Guidelines For The Australian Bulldog
If you have an Australian Bulldog, you want to make sure they eat the right food to be happy and healthy. A balanced diet is important for keeping your dog's weight in check, making their bones and muscles strong, and preventing certain health problems.
You can also give them protein from sources like lean meat, fish, and eggs, which can help their muscles stay strong.
To get personalized advice about what and how much to feed your Australian Bulldog, it's a good idea to talk to your veterinarian. They can give you specific recommendations for your dog's diet and portion sizes.
Mastering Obedience And Behavior: Effective Training Techniques For Lasting Results
Training techniques are vital in proper pet behavior. Effective training methods can be reached through positive reinforcement, where treats, toys, and affection reward desired behaviors.
Consistency in training is crucial to using consistent words and commands to prevent confusion.
It is recommended to start training early, as it is easier to teach good habits from a young age. Regular training sessions are beneficial for fostering trust and enhancing the connection between pets and their owners.
Proper behavior can be taught in pets with patience, consistency, and positive reinforcement.
Common Health Issues That An Australian Bulldog May Face
Bulldogs, a loved breed in Australia, bring immeasurable happiness and companionship to numerous families.
Skin problems are among The Australian Bulldog's most common health problems. Because Australian Bulldogs have special wrinkles and folds, they can get sicker with skin problems.
Bulldogs face respiratory issues like brachycephalic airway syndrome, which makes breathing difficult and causes excessive panting.
Owners can ensure their furry friends lead long, healthy lives by remaining alert and informed about these common health issues.
Learn more about Australian Bulldog Breed Caring and Family, Social Life, Physical Traits, and Diet Information.
Key Points
Here's a summarized table going over the key points about The Australian Bulldog:
| Topic | Summary |
| --- | --- |
| Origins | Developed in the 1990s through a breeding program in Australia to enhance the qualities of the English Bulldog |
| Purpose | Originally a working dog, excelling in tasks like hunting, guarding, and herding |
| Breed Standard | Moderate size, muscular physique, broad head with wrinkles, sleek fur in various colors |
| Distinctive Traits | A balanced diet, avoiding harmful foods, incorporating protein, fruits, and vegetables. |
| Health and Vigor | Improved health compared to English Bulldogs, fewer health concerns, suitable for an active lifestyle |
| Caring for Bulldogs | Provide a well-rounded diet, regular exercise, routine vet check-ups, clean wrinkles and folds, regular grooming |
| Socialization | Essential during puppyhood, expose them to various people, animals, and environments |
| Diet and Nutrition | Positive reinforcement, avoiding punishment, being consistent, and starting training early |
| Training Techniques | A balanced diet, avoid harmful foods, incorporating protein, fruits, and vegetables |
| Common Health Issues | Exceptionally loyal and affectionate, protective nature, well-suited for an active lifestyle. |
Wrapping Up
The Australian Bulldog is a smart and loyal breed that can be a great friend for anyone who wants a loyal, loving, and fun companion! They are strong but also sensitive animals who need lots of exercise and socializing with others. Their special eyes and strong muscles can catch everyone's attention wherever they go.
We hope this information helps you understand how wonderful having an Australian Bulldog as a pet can be!
Did you enjoy this article? Check out the following articles: The Aussiedoodle – The Ultimate Guide To, Australian Cattle Dog and Australian Labradoodles – Unleashing Love And Fluffiness!
Trending Animal News of The Week: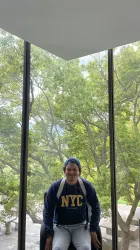 Latest posts by Liam Maart
(see all)