In a recent and tragic turn of events, the American bully XL dog breed has come under scrutiny. This led to a significant decision by the UK Prime Minister to ban this breed by the end of the year. This article delves into the details of this announcement, the concerns surrounding the breed, and the reactions it has garnered from various quarters.
The Prime Minister's Stand
Prime Minister Rishi Sunak, in response to the tragic death of Ian Price, who was fatally injured in a suspected attack by two American bully XL dogs, declared that these dogs pose a substantial risk to our communities. Mr. Sunak stated, "It is clear this is not about a handful of badly trained dogs – it is a pattern of behavior, and it cannot go on." This assertion marks a turning point in addressing the menace posed by this breed.
Legal Action to Define the Breed
To implement this ban, Mr. Sunak has initiated legal proceedings aimed at precisely defining the American bully XL breed under the Dangerous Dogs Act, which applies in England, Wales, and Scotland.
Voices of Concern and Support
While this ban has garnered widespread support, it has also faced opposition from some quarters, including owners and animal groups who argue against breed-specific bans. Emma Whitfield, who tragically lost her son Jack to an American bully XL dog in 2021, expressed her shock and gratitude for the decision. She stated, "It's been a hard fight to show what these dogs are capable of."
Lord Baker, the Tory peer secretary who introduced the Dangerous Dogs Act in 1991, also stands in agreement with the Prime Minister's decision. He emphasized that the breed is inherently aggressive with "no place in the large dog-loving public of the country."
Breed Characteristics and Recognition
The American bully XL is the largest type within the American bully breed, weighing more than nine stone (60kg). However, it's worth noting that this breed is not officially recognized by main British dog associations like the Kennel Club. Over the years, it has been involved in several high-profile attacks, raising concerns about its temperament and behavior.
Debates and Questions
This recent ban announcement has sparked a national debate regarding whether breed-specific bans are effective in curbing dog-related incidents. Home Secretary Suella Braverman has indicated a need for urgent advice on the matter. The Dog Control Coalition, comprising organizations like the RSPCA, Battersea Dogs Home, and the Royal Kennel Club, has questioned the decision.
Amid these debates, it's crucial to address the root causes of dog-related incidents. The government must take steps to tackle unscrupulous breeders prioritizing profit over welfare and irresponsible dog owners. These issues have contributed to dogs becoming dangerously out of control, resulting in harm to individuals.
Concerns About Data
One of the key concerns raised regarding the ban is the lack of comprehensive data supporting the decision. The coalition is "deeply concerned about the lack of data behind this decision. Additionally, there is uncertainty about how a ban would be enforced and what would happen to existing owners of these dogs.
Increasing Incidents
Recent data reveals an alarming increase in offenses involving out-of-control dogs causing injuries. A BBC investigation in March recorded almost 22,000 such offenses in 2022, marking a 34% increase from 2018.
Conclusion
The decision to ban American bully XL dogs represents a significant step in addressing concerns related to this breed's behavior. While the ban has received both support and opposition, it underscores the need for responsible ownership. In addition, comprehensive measures to address the root causes of dog-related incidents. The future of XL bullies in the UK remains uncertain. We await further legal developments and discussions within the Department for Environment, Food, and Rural Affairs.
Read more of our articles here:
Brave Dog Faces Off with Black Bear in California Residence
Dog Brings Home New Raccoon Bestie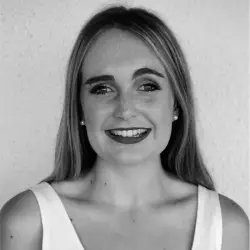 Latest posts by Nina Howell
(see all)