Welcome to the Top 10 Best Places to See Wallabies.
Wallabies are creatures smaller than Kangaroos and have similarities with marsupials.
If you'd like to see some wallabies next time you're in Australia, we've created a blog of the Best Places to see Wallabies! About 30 different species are present in Papua New Guinea and Australia.
People from all over the world visit these states to see wallabies. Because of the multiple species, people visit different places in Australia to capture photos of these unique creatures of the world. Tourists keep these places in their itinerary to see wallabies.
If you are planning a trip to Australia and want to know about the best places to see wallabies, then you have landed on the right platform.
Here we will provide details about places and species present over there. Let's dive into the discussion to help you know about the areas where wallabies reside. You might also like to learn about the Big Migration of Wildebeest.
Top 10 Best Places to See Wallabies
When visitors visit Australia, they don't want to see historical places in the country, but they want to see wild animals as well. People think they are roaming the streets, but this is not true. You will find them in specific points.
So, the best places to see wallabies where they hop freely and you can enjoy watching them and their activities are mentioned below.
1. Magnetic Island
The magnetic island is a mesmerizing place that is a must-visit during your trip. It's the island of the North Queensland coast and is home to wallabies. Here, you will be exposed to the hopping wallabies, kangaroos, and koalas.
Magnetic Island, also known as a tropical island paradise, offers a unique natural environment: large granite boulders, palm-fringed beaches, sandy beaches, hoop pines, and coral reef fringing out.
In addition to the hopping wallabies, you can enjoy hiking trails, snorkeling adventures, topless cars, and much more.
A substantial population of rock wallabies lives on this island. There are about 23 bays present, and most wallabies reside in Geoffrey Bay.
Pick some carrots while you go to look for wallabies, and when you spot them, you can feed the carrots to them and experience them up close.
Wallabies are social animals. When you feed them and take their photos, they come near you as if they enjoy your company as much as you do.
2. Cape Range National Park
Cape Range National Park is another place to see wallabies and enjoy feeding them. It's the rugged limestone range and arid coastal plain. The park is located in the Ningaloo coast world heritage area with mesmerizing views and scenes.
The Cape range is famous for its wildlife. Wide variety of emus, kangaroos, wallabies, birds, echidnas, and black-flanked rock wallabies.
Along with views and animals, the Cape range is filled with many activities, including trails, camping, beachcombing, swimming, beach fishing, snorkeling, and much more.
Enjoy the coastal range by walking the trails, gaining views of earthy tones, visiting Yardie, exploring, and enjoying an excellent boat tour. While at it, don't forget to watch the birds flocking up at Mangrove Bay.
The sight of humpback whales diving in the water gives a refreshing vibe. Plus, you can walk on sites like Turquoise Bay, Oyster Stacks, and Lakeside. You can also explore the spectacular canyons, including Shot hole canyon and Charles Knife Canyon.
The 50,581 hectares big National Park also covers 700 caves where many wallabies reside, making the perfect home for these creatures. Moreover, dingoes, lizards, and kangaroos are also present inside these caves.
3. Freycinet National Park
Tasmania is another popular tourist point, and to see wallabies, you can visit Freycinet National Park for a close-up. Here you will find a distinctive Wallabies species, the Bennett type. These are also known as red-necked wallabies.
The park has been known for preserving magical places and giving visitors a fascinating feel.
Visiting this place will have a breathtaking, memorable, and iconic experience.
The stunning beauty of wineglass bay, curvaceous white beach, and crystal-clear waters will help you relax in a stress-free environment.
The coastal region with rocky coves and surging surf is home to wallabies and many other wild animals. A spectacular granite mountain range is a famous tourist spot and gives you a breathtaking backdrop.
In this region, you will find red-necked wallabies grazing the grass at dusk or during the afternoon.
Unlike other tourist points, in this park, there is a restriction on feeding wallabies. It is because unnatural food and unhealthy feed are causing a spread of the disease known as the lumpy jaw in the wallabies.
While exploring the area, you will also find Tasmanian Pademelon. It's a creature similar to wallabies. Thus, while moving through the park, you will not only see kangaroos, and wallabies but also pademelons. Another great one from this list of Top 10 Best Places to See Wallabies.
4. Litchfield National Park
Next on the list is an enchanting place known as the Litchfield National Park. It is located near Darwin on the North side of Australia.
About 250,000 visitors visit each year not to enjoy the alluring views but to see wallabies. Large termini mounds exist in a wide range of landscapes and sandstone plateaus.
The wallaby species in Litchfield National Park include the short-eared rock wallaby, agile wallaby, and eastern short-eared rock wallaby.
Litchfield is a huge park covering 1500 km square with stunning waterfalls, including magnetic termite mounds, crystal clear pools, and sandstone pillars.
The ancient Litchfield National Park has a unique landscape shaped by the water. One is the Wallaby, and the other is the Tasmanian Devil. The Tasmanian icon is a dense scrub during the night.
The East coast nature world is filled with Pademelon, a nocturnal animal, and you will see Echidna roaming here and there. Wombat is a short-legged stubby-tailed dweller, and Quoll is the beautiful creature that roams the place.
5. Crow's Nest National Park
Crows Nest National Park is present in Queensland and is one of the famous tourist places in Australia. People prefer visiting the place because of the granite outcrops, eucalyptus forest, and scenic waterfall.
If you are fond of Wallabies, then the Brush-tailed wallabies are present and would fascinate you with their warmth.
Some of them are also found on the rocky cliffs of the creek, along with swamp wallabies. These are wild. That's why visitors are asked to stay away from restricted areas.
The site is filled with unpowered tents, caravan fields, fireplaces, boil-your-own water bush showers, and sitting areas to facilitate the tourists.
To have fun camping, people put up campfires and bring their firewood, gas, or fuel stove to cook. They do take drinking water along as well.
Before visiting, all you have to do is book the site in advance so that you are accommodated well to see the wallabies and enjoy other recreational activities.
The eucalypt forest includes native animals like Sugar Glider, Greater Glider, Feathertail Glider, and Brushtail Possum.
The forest is home to some more animals, including pale-headed Rosella, Eastern Yellow Robin, Rose Robin, Grey Shrike-thrush, and Blue-faced Honeyeater.
6. South Bruni National Park
One more fantastic place for tourist enthusiasts is South Bruni national park. It's located in Tasmania, and here you will not only find the population of Bennett's wallabies but white Bennett's wallabies. These are rare creatures, and only a few of them are left.
People from Australia, New Zealand, and worldwide visit the park to see the rare white Wallabies. These creatures are of keen interest to zoologists as they are striving to save these species.
Additionally, the serene views and wallabies at dusk give a fantastic view. The park comprises spectacular views of Tasmania. The place is a favorite for most Australians, and they recommend foreigners to visit this site too.
In addition to sightseeing the rare white wallabies, the striking landscapes and diverse scenery of the coastal region are breathtaking.
The site comprises cliffs and is present around the wild Southern Ocean. The view is mesmerizing as on one side of the headland is the lighthouse that was first lit in 1838.
The beaches here are clean and tidy. You can have the best picnic experience near the shore and let that landscape sink in.
At the park, you will not only see wallabies but wild birds, sweeping vistas, and heathland. Moreover, short-tailed shearwater and penguin colonies are also present that offer iconic and beautiful views.
The presence of humpback whales is another exciting aspect of South Bruni Park.
7. Alice Springs
One more exotic site to visit to see Wallabies is Alice Springs. Here is the largest population of black-footed rock wallabies. You can see them in MacDonnell ranges near the Alice Springs Telegraph station.
Other sites where you can see these beautiful creatures are Heavitree Gap, Olive pink Botanic garden, and Aurora spring springs. You can cuddle and feed them in these areas.
Here at the area of 188 acres, you will find many bay wallabies on the roadside because Alice Spring has become the greatest tourist attraction. To make your trip worthwhile, you can take assistance from a tourist guide who can help you explore the site.
Alice Spring is nestled in the heart of Australia and covers the ancient desert where aboriginal culture inhabits. Other rural activities here include camel rides and sunrise hot air balloons.
Along with these, you will have an epic trip by floating on freshwater swimming areas, canyons, and a magnificent monolith known as Uluru. It's the beating heart of the red center of Australia.
The Aboriginal art here depicts the traditions of the people living here. The art gallery here narrates a story of art trails, ancient history, and Dreamtime stories.
Also, not to forget mentioning that stargazing is phenomenal, giving an astronomical experience by exploring the Milky Way.
There are kangaroo rescue centers where baby kangaroos and wallabies are bought to provide care. Moreover, tourists can also visit the site to get education regarding kangaroo's feed and care and learn more about a wallabies habitat.
8. Kangaroo Island
One of the nature-based destinations in Australia where wallabies reside is Kangaroo Island. It's the home to tammar wallabies.
Although a small population of these species has been left on the island, it's a treat for visitors and researchers to see them on the site.
Along with wallabies, people come here for camping and to enjoy the exotic views of the site. It is a huge area with 509km of coastline and has a length of 155km from the East coast to the west coast providing a wonderful experience to explore unusual plants and wildlife.
You will also find pristine beaches, awesome sunset views, and local wines. Rich waters and fertile land surround the area. Also, the unique island offers both views and the opportunity to see wallabies and koalas.
Another interesting fact is that the finest food in Australia is produced here. You can buy high-quality honey, olives, spirits, wine, seafood, and eggs here.
Lastly, this fascinating site offers extreme adventure and many activities for you and your family. Moreover, experience thriving art and capture awesome moments to make your trip memorable.
9. Philip Island
Philip Island is the best option to see the swamp and black wallabies. In the area of Cape Woolamai and bushland surrounding the Ventnor and Smiths beaches, you will find a large population of wallabies.
These wallabies and kangaroos roam freely and give you a chance to feed them. Moreover, you can easily make videos or take images. Plus, you get the opportunity to take them on your lap and feed them with your hands.
Beachfront Holiday Park on the Island is a famous area for tourists and is located in Cowes. You must take a 1.5 hours drive from Melbourne to enjoy exotic views on sandy beaches and surf.
The region is not only popular for wallabies but penguins and fishing also. It's one of the best fishing spots in Victoria.
Tourists also prefer sleeping under the stars in the camp or a caravan. Because of all the intriguing activities, Philip Island has become one of the favorite holiday destinations for visitors. Thus, you can come with your family and give them a wonderful vacation here.
10. Australian Botanic Garden
Near the city of Camden, you will spot the Australian botanic garden. This is one of the best places to see wallabies. The suburb is just an hour's drive away from the city's center. The huge site is ideal for seeing the wild kangaroos as well.
As you enter, the lovely grassy entrance, tall trees, and floral bushes give a mesmerizing appeal. The eastern kangaroos roaming around give you a warm welcome. You can see them in the early morning or late afternoon when they come out for feeding.
Australian botanic gardens make the best picnic spot for visitors. Moreover, they can have birthday parties, get to gather, and do corporate functions. The picturesque location of the region also allows you to do live BBQ, arrange birthday parties and host corporate functions.
Final Verdict on Top 10 Best Places to See Wallabies.
If you are planning to visit Australia to see the kangaroos, you must also keep your eyes out for cute little Wallabies! You will have fun and everlasting beautiful memories. Try to go to every location so you can see different species of wallabies.
If you enjoyed this blog you will also enjoy these other blogs!
Top 10 Animals in the Australian Outback
Thank you for reading Top 10 Best Places to See Wallabies. Or have a look at our other Mammals.
Trending Animal News of The Week: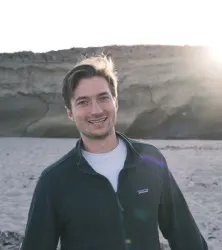 Latest posts by Chris Weber
(see all)