In a shocking incident captured on camera, a bison headbutts a car in Yellowstone National Park. The video is a stark reminder of the importance of not disturbing wildlife in their natural habitat.
A Close Encounter
The video shows a bison approaching a car on a road in Yellowstone National Park. Despite the vehicle's presence, the bison proceeds to headbutt the car, causing visible damage. The incident highlights the strength and power of these magnificent creatures and underscores the importance of maintaining a safe distance from wildlife.
The Importance of Not Disturbing Wildlife
Wild animals, including bison, are unpredictable and can be dangerous. It is important to remember that national parks are their home, and we are just visitors. It is our responsibility to respect their space and not disturb them.
Here are some crucial guidelines to follow when visiting a national park or any other natural habitat:
Maintain a Safe Distance: Always keep a safe distance from wildlife. The National Park Service recommends staying at least 25 yards away from large animals like bison and elk and at least 100 yards away from predators like bears and wolves.
Avoid Feeding the Animals: Feeding wildlife is not only dangerous for humans, but it is also harmful to the animals. It can lead to poor nutrition, disease, and habituation of human food.
Stay on Designated Trails: Venturing off designated trails can disturb wildlife and damage their habitat. It can also increase the risk of an encounter with a dangerous animal.
Do Not Honk or Make Loud Noises: Loud noises can startle animals and cause them to act aggressively.
Respect Wildlife Closures: Areas may be temporarily closed to protect wildlife during sensitive times such as mating, nesting, or calving. It is essential to respect these closures for the well-being of the animals.
The Video
Conclusion
The video of the bison headbutting a car in Yellowstone National Park is a reminder of the power and unpredictability of wildlife. It is important to remember that we are visitors in their homes, and we must respect their space and not disturb them. By following the guidelines outlined above, we can help ensure the safety and well-being of humans and wildlife.
Next up:
Trending Animal News of The Week: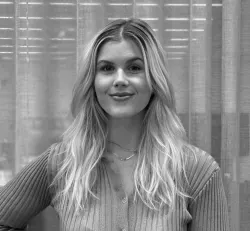 Latest posts by Linnea Hansen
(see all)