Chris Cushna and Sheila Janes, both avid dog enthusiasts, were in search of a weekend family activity and decided it was the perfect opportunity to embark on a one-night dog-fostering adventure.
"We had all the kids for the week and were eager to find a fun Friday activity," Janes explained. She mentioned that her partner's two children, Logan (12) and Anya (10), along with her granddaughter Luna (8), were staying with them on their houseboat in Portsmouth, Va., close to Norfolk.
The "Paws Around PTown" initiative promotes the idea of allowing individuals to temporarily take a dog from the shelter for a few hours or as long as they desire. Amanda McQuarry, the director of Portsmouth Humane Society, explained, "This provides the dogs with an opportunity to relax and take a break from the shelter environment."
The family adopted Moose, an 8-year-old Great Pyrenees, for the day.
"We believed that this dog had such a charming personality that introducing him to different people would undoubtedly help him find a forever home," expressed Cushna, aged 54. He also mentioned that they identified a potential adopter for Moose that very day.
The family was enjoying their time with Moose so much that they decided to extend his stay for one more night. Thankfully so, as Moose would turn out to be their rescuer the next morning.
Early on Sunday, a fire ignited on a neighboring boat, and it was Moose who alerted the family to the approaching flames!
Check out: Escaped Bear from Aeroplane Cargo Receives Scratch On Head.
The Scenario
At approximately 7:30 a.m., Moose began to show signs of restlessness in the kids' room, even though the entire family was still sound asleep. He was panting and pacing persistently, and the children initially assumed he needed to go outside. However, as soon as they got up, it became apparent that the neighboring boat was engulfed in flames, rapidly spreading. The children promptly awakened the rest of the family, and they all managed to escape just in time, with Moose right by their side.
"If Moose had not woken us up, we would have woken up to fire falling from the roof," she continued, adding that workers at the marina called 911 when they heard Cushna yelling. "We credit Moose for getting us out."
Check out: Bad Habitat: Monkey Smokes A Pack Of Cigarettes A Day.
The couple expressed their fondness for Moose but explained that their frequent travels and lack of a permanent residence prevented them from adopting him.
In a happy ending, Moose found a new home with a nearby family residing on a five-acre farm in Franklin, Va., where he joined a loving household with multiple rescue animal siblings.
Why Canines Are So Great?
Not only the best of friends but canines also have a remarkable sense of smell. They can be trained to detect specific odors, including those associated with fires. While they may not detect fires in the same way as smoke alarms or fire detection systems, specially trained dogs, often referred to as "fire investigation dogs" or "accelerant detection dogs," can assist in fire investigations.
Wrap Up
Overall, dogs are often hailed as best friends and cherished members of households for a multitude of compelling reasons. Their capacity for unconditional love, stress-reduction abilities, encouragement of physical activity, and the social interactions they foster make them invaluable companions. Dogs also offer security, and companionship, and teach responsibility, particularly beneficial for children. Their therapeutic benefits in various settings underscore their adaptability and empathetic nature. In this case, they may even save your life!
Thanks for reading along, check out our related article links for more!
Next up: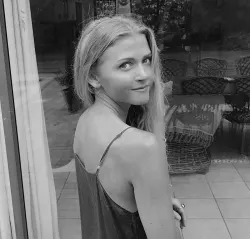 Latest posts by Kiah Bettison
(see all)