Crocodiles Go Free in China Amid Typhoon-Induced Flooding Escape.
Multiple state media outlets have reported that authorities in a southern Chinese city have initiated a mission to reclaim over 70 escaped crocodiles from a commercial farm following severe flooding in the area, prompting some residents to be cautioned to remain indoors.
Initially, a crocodile farm in Maoming, located in the southern province of Guangdong, housed these reptiles. However, a recent torrential downpour led to a local lake overflowing, providing an opportunity for the animals to break free.
Hai Bao News, based in Shandong, reported that a total of 69 adult crocodiles and six juveniles were once at large in the vicinity of Peng Cun village. Local authorities cautioned residents against going outdoors. Furthermore, the Beijing News reported that an emergency team, utilizing sonar detection equipment, was dispatched to locate the missing reptiles.
However, the operation faced a significant challenge due to the depth of the floodwater. This led authorities to appeal to residents to remain in their homes for safety. A member of the emergency squad also mentioned to Nanfeng Plus that they might have to consider euthanizing the crocodiles instead of capturing them.
Video clips circulating on Chinese social media reveal certain crocodiles lurking behind a road sign, positioned near a road that seemed entirely inundated. Teams from the emergency force, sporting helmets, and high-visibility vests, were observed navigating boats in their quest to locate these reptiles.
Check out the first New England manatee sighting since 2016 in Rhode Island.
Additional footage showcases the successful capture of several crocodiles, carefully secured with bound mouths and limbs. They do this to limit their mobility. While this all took place, a few intrigued local residents observed from the shoreline.
Check out: Fisherman's Goes Swimming with Pod of Killer Whales.
How Crocodiles Are Represented in China
In China, people highly value crocodiles for their coveted skin. Their meat also holds a place of importance in traditional Chinese medicine for its perceived medicinal properties. The warmer climate of Guangdong makes it a favored destination for crocodile farming.
Following the passage of Typhoon Haikui through the region last week, southern China and Hong Kong have experienced relentless heavy rains and severe weather conditions.
Find out more Facts About Crocodiles.
The Video
Wrap Up
Overall, in the wake of this unusual and challenging situation, authorities in southern China have demonstrated their dedication to restoring safety to the community. Additionally, the team launched a mission to recapture the escaped crocodiles. The unfortunate flooding incident stemming from a torrential downpour underscored the vulnerability of the crocodile farm in Maoming. It reveals the need for improved flood control measures.
Moreover, as southern China and Hong Kong grapple with the aftermath of Typhoon Haikui, the community's resilience and the collaborative spirit of authorities serve as a testament to their ability to overcome adversity. It is a reminder of the importance of preparedness and adaptability in the face of unexpected challenges brought on by nature.
If you enjoyed this article, check out our related article links below!
Next up: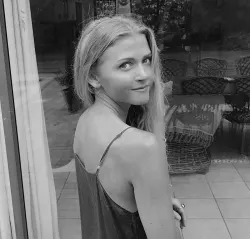 Latest posts by Kiah Bettison
(see all)