Get ready, nature enthusiasts, because the most corpulent time of the year is here! It's Fat Bear Week, and the Katmai National Park and Preserve in Alaska is once again the battleground for the burly brown bears. These magnificent creatures flock to the Brooks River to indulge in a sumptuous feast of sockeye salmon. It's all about bulking up for the impending winter hibernation. These bears are determined to pack on as many pounds as possible, with some of them devouring a jaw-dropping 160,000 calories of fresh fish daily!
As summer gives way to early autumn, the male bears can put on up to 230 kilograms (just over 500 pounds), essentially doubling their size by the time they settle into their winter slumber, which begins in late October or early November. For those new to the spectacle, Fat Bear Week is celebrated online, drawing viewers from around the globe who eagerly tune in to live cams stationed around the park to cheer on their favorite bears.
With voting officially open and Facebook fan pages buzzing with memes, highlights, and fervent debates, it's time to dive into the profiles of the chunky contenders vying for this year's title. Let the showdown begin!
Meet the Bears
Chunk
Chunk is not your ordinary brown bear! With his narrowly set eyes, prominent brow ridge, and a distinctive scar across his muzzle, Chunk is a large adult male who carries substantial fat reserves, especially around his bum and thighs. He's been known to rank among the river's largest and most dominant males, and this year, he's stepping up his game, often edging out fan favorites like the dominant Bear 747.
Grazer, a large adult female, stands out with her long, straight muzzle and blond ears. She's considered one of the Brooks River's best anglers, especially during late summer and fall when she sports grizzled, light brown fur. She's not one to back down from a challenge and is known to confront even much larger bears, earning her a reputation to be reckoned with!
Walker
Walker, a large adult male, doesn't shy away from exploring the less-frequented parts of the Brooks River. His distinctive dark rings around the eyes are hard to miss. This year, he's faced frequent challenges from fellow bears, but he maintains his dominance by strategically displacing other bears from his preferred fishing spots.
Bucky Dent
Bucky Dent, a medium-sized adult male, lives up to his name with a prominent face indentation on his muzzle. Unlike some competitors, he prefers to create his own fishing spots. You can find him at the very base of Brooks Falls, a location seldom used by other bears. Bucky Dent has a unique strategy, and sometimes, a different approach is all it takes to win big!
Electra
Electra, a medium-sized adult, is known for her perky ears, long neck, and prominent shoulder hump. She quickly established her presence at Brooks River after separating from her mother in 2011 and has two known litters of cubs whom she fiercely protects.
The River Matriarch
A large adult female, simply known as 402, boasts medium brown fur and crescent or apostrophe-shaped ears when viewed from the front or back. She's a true matriarch on the river, giving birth to at least eight litters over the years. 402 is renowned for her angling skills and her efficiency as a scavenger of dead and dying salmon downstream.
Independent Newcomer
Meet 428, a pudgy 3.5-year-old subadult bear with blond ears and grizzled, light brown fur. This marks her first year as an independent adult, navigating the river without her mama's guidance for the first time. She's the rookie on the scene, but don't underestimate her determination and newfound independence!
Holly: The Resilient Mom
Holly, a large adult female, stands out with her blond ears and pale, tan-colored claws. By early autumn, she resembles a lightly toasted marshmallow with grizzled blond fur. Holly's life hasn't been easy, but she's a remarkable mom. She's raised one injured cub and even adopted another. In 2019, she claimed the title of Fat Bear Week champion, and this year, she's back to prove that she's still got what it takes!
Otis: The Seasoned Favorite
Otis is another fan favorite, a medium-large adult male with a blocky muzzle and a floppy right ear. Identified in 2001 when he was four to six years old, Otis is now one of the older male bears at Brooks River.
Brown Bear Force One Returns
747, also known as Bear Force One, is hoping to hold onto his 2022 title as the reigning Fat Bear Week champion. He's a large adult male with a blocky muzzle and floppy ears, and at one point, he was estimated to weigh a staggering 635 kilograms (1,400 pounds).
The Mother of Three
901 is a medium-sized adult female with blond-rimmed, triangular ears. Her fur is golden brown in early summer and grizzled-brown in late summer. Last year, speculations arose that she might be pregnant due to her abundant body fat. Those suspicions were confirmed when she returned to the Brooks River this year with three cubs in tow. Despite the challenges of raising three cubs, 901 is on track to be a strong contender in Fat Bear Week!
How to Watch and Vote on these Brown Bears
Now that you've met the lineup of the mightiest at the Brooks River, it's time to get in on the action. You can watch these champions in action by visiting the Katmai National Park and Preserve's official website, which features live webcams at popular bear fishing locations. These cams offer an unfiltered, front-row view of the bears as they battle it out for the title of Fat Bear Week champion.
To cast your vote, simply visit the Katmai National Park and Preserve's Facebook page and participate in the daily head-to-head battles between the bears. Voting will continue until October 10th, so be sure to join the fray and support your favorite chubby contender.
A unique opportunity to appreciate the remarkable adaptations and survival strategies of these magnificent animals. So, enjoy the festivities of this quirky yet heartwarming event that celebrates the wild beauty of Alaska's brown bears.
Up next:
Watch As Bear Breaks Into House
Bear and Man Give Each Other the Biggest Fright
Trending Animal News of The Week: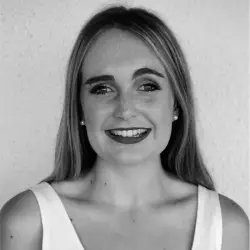 Latest posts by Nina Howell
(see all)