Imagine a parrot experiencing the sensation of surfing, and you'll glimpse Coco's unusual passion. For this vibrant bird, the wind that rushes past a moving car becomes the equivalent of ocean waves, and the car transforms into a surfboard. It's a captivating sight to behold.
Every Day is a Surfing Day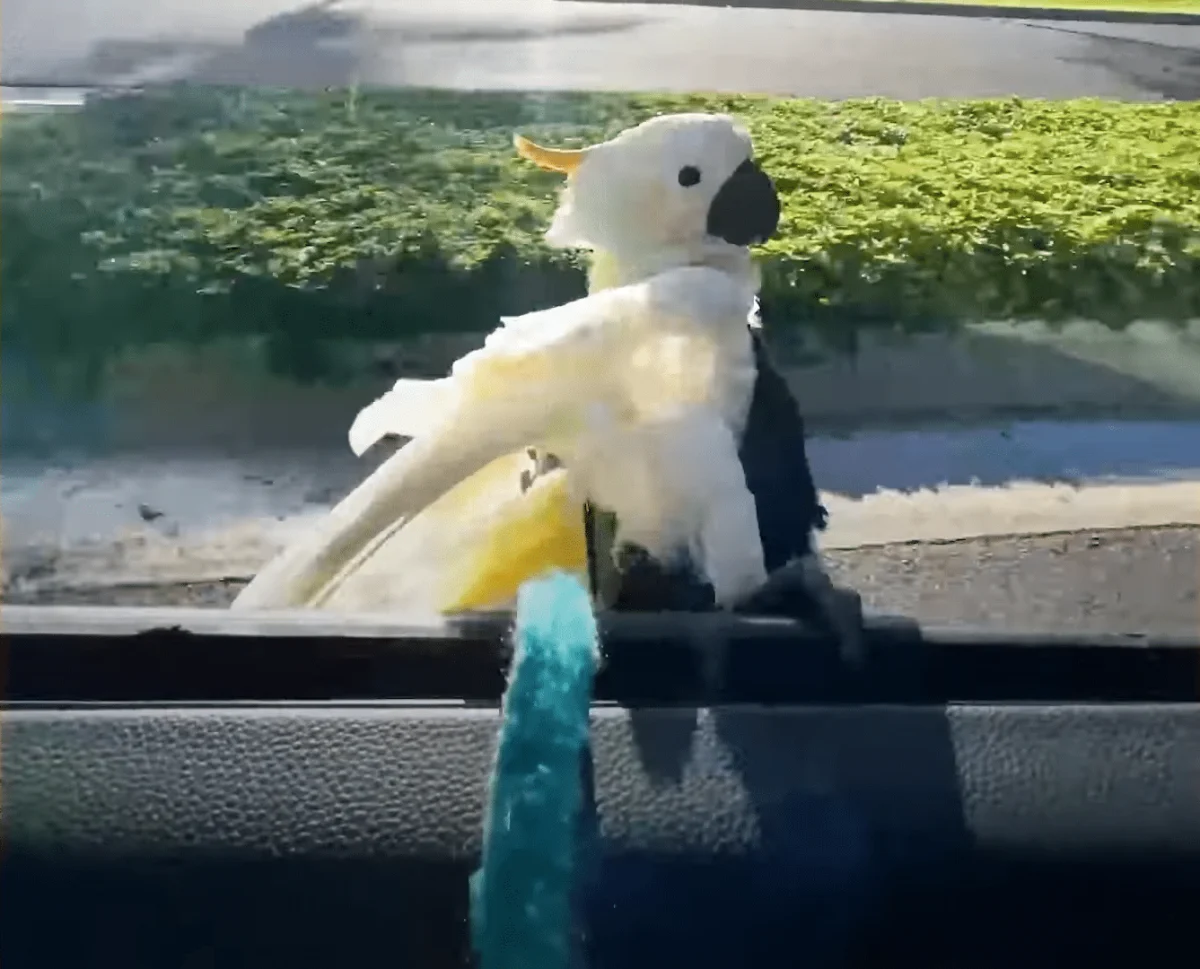 For Coco, there's no such thing as a dull day. His insatiable love for car surfing is a daily ritual that brings joy to both him and his human companion. With a firm grip on the car door, Coco leans out and savors the wind as if riding the waves. This exhilarating experience is something he craves without fail, making each car ride an adventure.
Coco's car surfing antics have forged a deep bond between him and his human, who is more than happy to oblige. The shared excitement during these road trips has become essential to their companionship. It's a testament to the extraordinary connections that can be built between animals and their caregivers.
Coco's human companion, David, has a unique job as a private tour guide introducing people to the wonders of Maui Island. What makes his job even more special is that Coco gets to accompany him on these journeys. Together, they explore Maui's stunning landscapes and hidden gems, leaving tourists enchanted by the island's beauty and Coco's charismatic presence.
A Blessing and a Joy
David considers himself fortunate to share his life with Coco and to bring his feathered friend along on his daily adventures. The opportunity to blend work with the companionship of his cherished parrot is a blessing he deeply appreciates. Coco's presence adds a unique charm to every tour and spreads joy wherever they go.
Coco's vibrant plumage is a testament to his love for the outdoors. He spends most of his days flying freely and exploring the natural beauty of Maui. This outdoor freedom is a testament to the love and care he receives from his devoted companion.
Parrot Loves To 'Surf' On His Dad's Car Window
Coco, the parrot who loves car surfing, teaches us that life's greatest joys can be found in unexpected places. His passion for riding the wind, his unwavering bond with his human companion, and his zest for life are a testament to the remarkable relationships that can develop between humans and their animal friends. Coco's colorful presence brings happiness and inspiration to those he encounters, reminding us that life is meant to be lived with joy and enthusiasm.
Thank you for following along with this article –
Next up in the animal kingdom:
Latest posts by Jen Fitschen
(see all)