The story of two inseparable pit bulls, Brenda and Linda, at the Friends of Minneapolis Animal Care & Control shelter, prove that friendship knows no boundaries.
These two has quickly stolen the hearts of thousands, illustrating the deep bonds of canine friendship just in time for National Best Friends Day.
Their remarkable reunion, captured in a heartwarming video, not only made for a viral internet sensation but also led to their heartening adoption together.
Pit Bulls Find Friendship in Unlikely Circumstances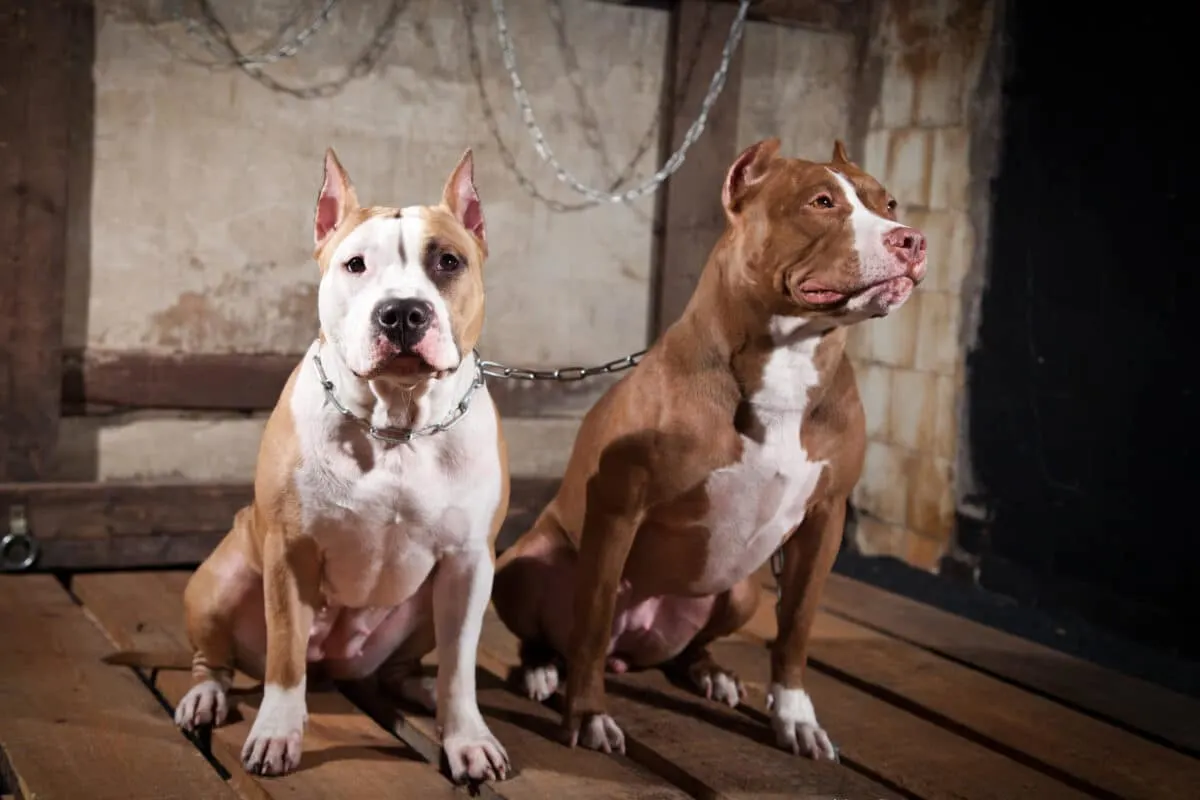 On May 22, Brenda and Linda were dropped off at the Minneapolis shelter. Brenda, the younger and bolder four-year-old, and Linda, the slightly older and more reserved seven-year-old, found themselves in an unfamiliar environment after wandering into a local woman's home. This new chapter began their tale of friendship, which would soon charm the entire internet.
Unwavering Friendship Overcomes Kennel Walls
Initially placed in separate kennels for their health assessment, the pair's desire to stay together could not be ignored. Brenda, showcasing her tenacity and love for her friend, astounded the shelter staff by audaciously scaling the wall separating her from Linda. The pair's joyous reunion, filled with playful frolicking and instant bonding, was heartening, reflecting the deep bond they had established during their stay at the local woman's home.
The Heartwarming Moment Caught on Camera
As staff members Madison Weissenborn and a colleague made their usual rounds distributing treats, they stumbled upon the surprising sight of Brenda and Linda together. Initially perplexed, they quickly reviewed the security footage to understand how this delightful mix-up happened. The footage revealed Brenda's determined leap to be reunited with Linda, a moment so heartwarming that they instantly knew it would brighten people's day.
Going Viral and The Power of Social Media
"We thought, 'This is going to brighten everyone's day,'" Madison recalled. With that in mind, the clip was shared among volunteers and soon made its way online. As the video and news stories started to spread, they warmed the hearts of viewers and served a practical purpose: to find a loving home for Brenda and Linda.
Mission Impawsible: A Happy Ending for Brenda and Linda
Brenda and Linda's infectious energy and adorable companionship melted the heart of a woman who had recently lost her dog. Inspired by the duo's heartwarming story, she adopted Brenda and Linda, ensuring they wouldn't be separated. "It was truly like love at first sight," Madison reported, happily announcing their adoption with the aptly named "Mission Impawsible."
The best friends' story reminds us of the profound bonds that can form between our four-legged friends. And further, the endless joy and companionship they bring into our lives. As Brenda and Linda settle into their new forever home in Minneapolis, we celebrate the power of friendship, the potential of rescue animals, and the magic of finding the perfect match – whether that's a new home or a best friend for life.
Watch the Video Here
Thank you for following along with this article about the Pit Bulls that Prove Friendship Knows No Boundaries!
Next up in the animal world:
Latest posts by Linnea Hansen
(see all)