Well, folks, it seems that even Mother Nature couldn't dampen the adventurous spirit of a certain sea lion at the Central Park Zoo. In the midst of severe flooding that recently engulfed New York City, our aquatic friend decided it was high time for a daring escape from her pool. Join us as we dive into this thrilling tale of aquatic escapades and discover how this brave sea lion found her way back home.
A Great Escape
Amid the chaos of heavy rain inundating the Big Apple, the Central Park Zoo witnessed an unexpected twist in its daily routine. The star of the show, a female sea lion, decided to take matters into her own flippers. Zoo staff watched with bated breath as she explored the area outside her pool, seemingly undeterred by the flooded surroundings.
Jim Breheny, the director of the Bronx Zoo and executive vice president of the Wildlife Conservation Society's Zoos and Aquarium, summed up the daring escapade perfectly. "Zoo staff monitored the sea lion as she explored the area before returning to the familiar surroundings of the pool and the company of the other two sea lions," he said.
Clearing Up Misconceptions
Now, let's address some of the rumors and misconceptions that swirled around this captivating event. Videos began circulating online, suggesting that multiple zoo animals had made a run for it. However, the New York City Police Department Central Park swiftly quashed these rumors. They clarified that these videos were "misleading & inaccurate." In reality, all sea lions and animals were accounted for and safe.
Weathering the Storm
The timing of this aquatic adventure couldn't have been more dramatic. New York City faced one of its most significant flooding events in recent memory. Flash flood warnings were issued across all five boroughs, and over 5.6 inches of rain were recorded in Central Park by Friday afternoon.
New York City Mayor Eric Adams didn't mince words when he advised residents, "If you are home, stay home. We could possibly see 8 inches of rain before the day is over." It was a clear message that even the most resilient city in the world needed to hunker down and weather the storm.
The Return
As the day turned into evening, the rain began to lighten up, offering a glimmer of hope. But it was clear that the weather wasn't going to let up entirely until Saturday. Amidst this challenging backdrop, the Central Park Zoo's sea lions found their way back to serenity, safe and sound.
In a world often filled with bad news, the daring escape and safe return of our adventurous sea lion serve as a heartwarming reminder that even in the face of adversity, there's room for a little bit of bravery and adventure. As New York City dries off from the deluge, we can all take a page from our flippered friend's book and remember that sometimes, it's okay to explore uncharted waters – as long as you find your way back home
Up next:
Hurt Sea Lion Asks Boaters For Help
Trending Animal News of The Week: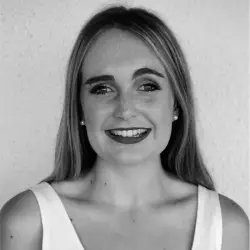 Latest posts by Nina Howell
(see all)