The dynamic ebb and flow of nature's rhythms are a sight to behold, particularly the grand return of killer whales gracing the waters of False Bay. Their absence and subsequent return have piqued the interest of many.
In this exploration, we will unravel the potential reasons behind this unexpected shift in migration patterns and explore the implications of their captivating reappearance. Buckle up for a deep dive into the fascinating world of these majestic marine predators.
Key Points:
The killer whales have remarkably returned to False Bay after an eight-year absence.
Their return could indicate a resurgence of prey species, decreased disruptive human activities, or restored optimal sea temperatures.
This resurgence has reignited the awe-inspiring spectacle of predator and prey interactions in False Bay.
Experience the thrilling revival of killer whales' annual hunting event in False Bay
I'm thrilled to report the extraordinary return of killer whales to the coastal waters of False Bay. Since 2009, witnessing these majestic creatures in hunting mode has become an annual spectacle, a tradition that unfortunately ceased in 2015—yesterday marked their much-anticipated return.
During their reign, images of these energetic, adept hunters dominated the media, granting them a status akin to celebrities.
On this day, a new pod graced us with its presence, led by a familiar male we'd encountered in the past. Our efficient spotter, Peter Morgan, reported their appearance around 8 AM, triggering our swift response. Morgan said several hunting incidents before we finally spotted the killer whales approximately two miles off Simon's Town.
Contrary to expectations, the meeting between the killer whales and a 300-strong pod of common dolphins unfolded strangely. Interestingly, the dolphins hardly sped up, moving only at about 15 km/h, though they can speed up to 56 km/h. This unique event led me to hypothesize that the killer whales had been stalking and preying on this pod for several days. Thereby, potentially driving them into False Bay.
In a chilling spectacle of nature's order, despite the initial passivity, a dramatic attack occurred, sending a dolphin flying — a sight captured perfectly by our team. It seemed the dolphins had accepted their fate, relying purely on their numbers for individual survival.
Despite this sobering truth, the interaction with the killer whales was incredible. After an hour, they re-grouped and began their journey toward Cape Hangklip. Witnessing the resurgence of this natural phenomenon has reignited the awe-inspiring dance of predator and prey in False Bay, a testament to the unparalleled dynamism of nature.
The Disappearance and Return of Killer Whales in False Bay
For some time, scientists and enthusiasts alike grappled with the mystery surrounding the sudden absence of these creatures. Although the specific reasons remain undocumented in scientific literature, several plausible theories exist. The ebb and flow of animal migrations can be attributed to numerous factors, such as variations in prey abundance and distribution, changes in sea temperature, or shifts in human activities.
Any such changes could have led to the whales' initial departure. But the captivating sight of the killer whales resurfacing in False Bay hints at a significant shift in these influencing factors, indicating a more hospitable environment for these marine predators.
Their return could signal a resurgence of prey species, a decrease in human activity, or a return to favorable sea temperatures. Despite the uncertainties, one thing is clear: the ever-changing dance of nature continues to shape the movements and habits of these awe-inspiring creatures, perpetuating the dynamic relationship between predator and prey in False Bay.
The Bottomline
In the grand tapestry of wildlife, the narrative of False Bay's killer whales showcases nature's resilience and dynamism.
Their recent return signifies restoring a natural balance disrupted by various forces, further emphasizing our responsibility as stewards of the environment. Witnessing this revival is a reminder of the beauty of the natural world and its intricate interplay.
The sight of these magnificent creatures once again gracing the bay rekindles hope for our ecosystem's future, underscoring the importance of continuous research, conservation efforts, and a deeper appreciation of the intricacies of the natural world.
Thank you for following along with this article!
Next up in the animal-news world:
Trending Animal News of The Week: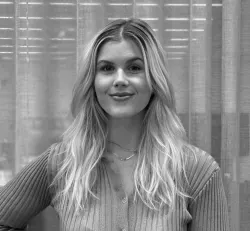 Latest posts by Linnea Hansen
(see all)