Penguins, the waddling wonders of the Antarctic and beyond, capture our hearts with their endearing personalities and comical appearances. These incredible birds are celebrated worldwide for their resilience, adaptability, and unique behaviors. In this article, we'll dive into the fascinating world of penguins, exploring their characteristics, lifestyles, and even the story of an unlikely hero, Sir Nils Olav III, the world's highest-ranking penguin.
Meet the Diverse Family
Penguins belong to a group of birds known as 'Spheniscidae,' they are primarily found in the Southern Hemisphere.
Although most people imagine penguins as tuxedo-clad birds sliding on ice, there is a surprising variety within this bird family.
From the towering Emperor penguins, standing nearly four feet tall, to the petite Little Blue penguins, just over a foot in height, penguins come in all shapes and sizes.
Their distinctive black and white plumage and unique adaptations to cold environments make them instantly recognizable and utterly charming.
Penguin Adaptations
Surviving in some of the harshest environments on Earth, penguins have evolved a suite of remarkable adaptations to thrive in frigid waters and icy landscapes.
These adaptations include a layer of insulating blubber beneath their feathers, waterproof plumage, and specialized flippers for efficient swimming.
Their webbed feet are not just for swimming; they are equally proficient at walking and, in some cases, tobogganing on their bellies.
This dual-purpose design allows penguins to navigate both land and sea with ease.
Penguin Communities
Penguins are famous for their highly social nature.
They live in large colonies that can number in the thousands, offering safety from predators, warmth, and companionship.
Living in such close quarters necessitates elaborate social structures and rituals.
Penguins often engage in intricate courtship displays, and once they find their mate, they become incredibly dedicated partners.
These strong bonds enable them to raise their chicks cooperatively, taking turns incubating eggs and feeding their offspring.
Penguin Feeding Frenzy
Penguins are skilled hunters in the chilly waters of the Southern Ocean.
They primarily feed on fish, krill, and squid, and their hunting methods are astonishing.
Equipped with sharp beaks and keen eyesight, penguins can spot prey from a distance.
They are agile swimmers, using their flippers to dart through the water with remarkable speed and precision.
Their underwater antics are a sight to behold as they chase and catch their prey with lightning-fast reflexes.
The Tale of Sir Nils Olav III
One story stands out in the fascinating world of penguins, showcasing the charming and unexpected paths their lives can take.
Meet Sir Nils Olav III, a male King penguin who holds the rank of Major General of His Majesty the King's Guard of Norway and Baron of Bouvet Island. Sounds incredible, doesn't it?
In a delightful video, you can witness Sir Nils Olav III being given his new ranking of Major General.
The tradition of knighting a penguin started when Norway gifted Scotland with a King penguin when The Edinburgh Zoo opened in 1913.
In 1961, when the Norwegian King's Guard visited the Edinburgh Military Tatoo, one of the officers, Nils Egelien took a special interest in the zoo's penguin colony.
The King's guard returned to Edinburgh in 1972, and Nils arranged for the regiment to adopt a penguin, christening it Nils Olav.
The penguin received his prestigious titles during a special ceremony at the Edinburgh Zoo, where he was knighted with a penguin-sized knighthood.
Since then, his lineage has continued, and today, we have Sir Nils Olav III.
This heartwarming story reminds us of the enduring connection between humans and the animal kingdom.
It's a charming example of how animals, even penguins, can become beloved symbols and honorary figures in our world.
Worls'd Highest Ranking Penguin: Conclusion
Penguins are more than just adorable birds; they are emblematic of resilience and adaptability in harsh conditions.
Their diverse species and quirky behaviors make them some of the most captivating creatures on Earth.
From the social dynamics within their colonies to their remarkable hunting prowess, penguins continue to surprise and enchant us.
Sir Nils Olav III's story serves as a delightful reminder of the special bond between humans and animals.
The penguin's ascent to the rank of Major General and Baron may be whimsical, but it underlines the endearing appeal of these birds and the love and admiration they inspire in people worldwide.
In the end, penguins, with their tuxedo-like attire and comical ways, show us the beauty of nature's diversity, the importance of conservation, and the undeniable charm of these delightful creatures that waddle into our hearts, leaving us all a little warmer, even in the iciest of climates.
Read more about Penguins below:
Trending Animal News of The Week: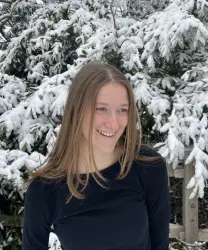 Latest posts by Alana Theron
(see all)