It's not every day you come across a furry friend as hefty and heartwarming as Major, the gentle giant in the spotlight at Dogs Trust Loughborough. In this captivating tale, we introduce you to Major, an 11-year-old Anatolian Shepherd who tips the scales at a staggering 81 kilograms! This larger-than-life canine has embarked on a remarkable journey of transformation, with a team of dedicated humans by his side, hoping to find him a forever home. Let's delve into Major's incredible story, the challenges of pet ownership, and how you can make a difference in the life of this heavy hound.
Major's Magnificent Journey
Major, an 11-year-old Anatolian Shepherd, has become a significant figure at Dogs Trust Loughborough. Weighing in at a jaw-dropping 81 kilograms (that's a whopping 12 stone and 7 ounces!), Major is not just your average canine. This remarkable pup, with his soulful eyes and heart of gold, has faced a few health challenges, primarily due to his size.
A Weighty Matter: Major's Health Woes
Major's weight issue has caused him to suffer from osteoarthritis, a condition that can be linked to his excess pounds. The caring souls at Dogs Trust Loughborough recognized the importance of helping Major shed those extra pounds to ensure he lives a happy and healthy life.
Major's Transformation: Diet and Exercise
The compassionate staff at the rescue center put Major on a strict diet and exercise regimen to help him shed those unwanted pounds. His journey to becoming a healthier hound was not just about losing weight; it was about embracing a new lease on life.
The Hunt for Major's "Forever Home"
The goal is simple – to find Major a "forever home." Major, despite his enormous size, is a gentle giant who captures the hearts of everyone he meets. He loves playing chase and adores socializing with other dogs. This affectionate Anatolian Shepherd is ready to be a loyal companion to the right family.
Celine Di Crocco's Insight
Celine Di Crocco, the Centre Manager at Dogs Trust Loughborough, shared her thoughts on Major's incredible journey, emphasizing the responsibilities that come with pet ownership and the importance of addressing weight management challenges in dogs.
Major is the biggest dog we have ever cared for here at Dogs Trust Loughborough, but despite his size, he embodies the gentle giant spirit that has endeared him to everyone at the rehoming center. Major's story serves as a powerful reminder of the responsibilities that come with pet ownership and the potential weight management challenges in dogs. While being a bigger dog might mean there's more of him to love, it's essential that owners understand the importance of supporting their dog to maintain a healthy weight to prevent some of the health issues that come as a result of obesity."
Major's Needs
Major may need some special assistance, including ramp training, to ensure he is comfortable in a car, given his health condition. While he can coexist harmoniously with children aged 12 and above, it's best to find him a home without cats and small animals.
How You Can Help
Major's journey to a "forever home" is a heartwarming tale of love, transformation, and hope. You can play a vital role in ensuring that Major finds the perfect family to call his own. Here's how:
1. Share Major's Story
Spread the word! Share Major's incredible story on social media, with your friends and family, and in your community. The more people who know about Major, the better his chances of finding a loving home.
2. Consider Adoption
If you're in the Loughborough area or willing to travel, consider adopting Major. He's an affectionate, loyal, and extraordinary dog who's looking for a family to share his life with. You could be the one!
3. Support Dogs Trust Loughborough
Even if you can't adopt Major, you can still make a difference by supporting Dogs Trust Loughborough. Your donations will help care for Major and other animals in need, providing them with food, shelter, and medical attention.
4. Educate and Advocate
Spread awareness about responsible pet ownership, the importance of maintaining a healthy weight for dogs, and the challenges that heavier pets face. Advocate for the welfare of animals in your community.
Conclusion
Major's journey is not just about finding a new home; it's about showcasing the incredible power of love, transformation, and hope. Despite his size and health challenges, Major remains a gentle giant with a heart full of love to give. By sharing his story, considering adoption, supporting Dogs Trust Loughborough, and advocating for responsible pet ownership, you can be a part of Major's incredible tale. Together, we can ensure that Major finds the "forever home" he so richly deserves, where he can continue to be the marvelous mutt that he is. Don't miss the chance to be a part of this heartwarming journey!
Up next:
Bobi, The World's Oldest Dog, Dies Aged 31
Watch: Social Media Sensation Tanja Brandt's Owlet-Dog Duo Chronicles
Family in Disbelief Upon Realizing Pet Dog is Actually a Bear
Trending Animal News of The Week: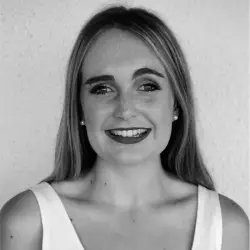 Latest posts by Nina Howell
(see all)