In the heart of Amherst, New York, Just Pizza & Wing Co. is redefining the pizza delivery experience. Beyond the tantalizing aroma of freshly baked pies and savory wings, this pizza franchise is making headlines for a heartwarming initiative that goes beyond the realms of cheesy goodness. The brainchild of Mary Alloy, the owner of Just Pizza & Wing Co., this innovative endeavor involves attaching flyers of adoptable dogs to their pizza boxes, encouraging dog adoption. Creating a unique synergy between the joy of pizza and the pursuit of finding forever homes for furry friends.
A Pawsitive Partnership for Dog Adoption
The story begins with Mary Alloy's collaboration with the Niagara Society for the Prevention of Cruelty to Animals (SPCA). Inspired by a shared love for animals, Alloy and Kimberly LaRussa, an SPCA event coordinator, brainstormed ways to increase the chances of shelter animals finding their forever families. The result? A simple yet brilliant idea – putting pictures of adoptable dogs on pizza boxes.
The initiative kicked off with the introduction of pizza boxes featuring the irresistible faces of dogs in need of homes. Not only does this tug at the heartstrings of pizza enthusiasts, but it also serves a noble cause. What's even more delectable? Anyone adopting a dog showcased on a pizza box flyer receives a $50 gift certificate to Just Pizza & Wing Co. Talk about a win-win situation!
Paws, Pizza, and a Pint of Generosity
Mary Alloy's commitment to giving back to the community extends beyond her passion for animal welfare. Just Pizza & Wing Co. has been a stalwart supporter of various causes, including hospice care, non-profit medical organizations, autism centers, children's hospitals, and local animal shelters throughout Buffalo.
The pizza shop, normally utilizing 600 to 800 boxes weekly, witnessed an astounding surge in business since the introduction of the adoptable dog flyers. In just a few days, they've already gone through 500 boxes, a testament to the overwhelming support from the community.
From Pizzas to Purr-fect Partnerships
While the initial focus has been on our canine friends, the pizza shop is gearing up for the next chapter. Customers can soon expect their orders to include flyers of adoptable cats. Mary Alloy's vision is clear – to continue this initiative "for as long as it takes" until every animal in the shelter finds a loving home.
The ripple effect of Alloy's idea is spreading like wildfire. Papa Louie's Italian Kitchen & Motocross Cafe in Ohio is among the first to follow suit, launching a similar effort and crediting Mary Alloy for the inspiration. The impact is not just about pizza; it's about creating a community-driven movement for animal adoption.
Pizza with a Purpose: The Viral Phenomenon
The response from customers has been nothing short of extraordinary. Social media platforms are buzzing with excitement as patrons share their pizza orders adorned with the furry faces of potential pets. The heartwarming success story of Larry, the 6-month-old puppy adopted within a day of the flyer launch, is a testament to the power of this unconventional yet powerful initiative.
The viral spread of this heartwarming story has not only brought attention to Just Pizza & Wing Co. but has also ignited a wave of support from other pizzerias willing to join the cause. The domino effect is real, and it's all for the greater good of our four-legged friends.
Conclusion: A Slice of Compassion in Every Box
In a world where pizza is often considered the ultimate comfort food, Just Pizza & Wing Co. is elevating the dining experience by infusing it with compassion. This unconventional yet highly effective initiative has not only garnered attention for its uniqueness but has also become a beacon of hope for dog adoption.
As the movement spreads, fueled by the sincerity of Mary Alloy and her team, it is evident that this is more than just a marketing strategy – it's a genuine commitment to making a difference. So, the next time you order from Just Pizza & Wing Co., know that you're not just indulging in a delicious meal; you're contributing to a community-driven movement that is changing the lives of furry companions, one pizza box at a time.
Up next:
Watch: This Dog Collects His Own Eggs For Breakfast
The UK XL Bully Dog Ban Announcement: Understanding the Implications
Bobi: Investigating the Claims about the World's Oldest Dog
Trending Animal News of The Week: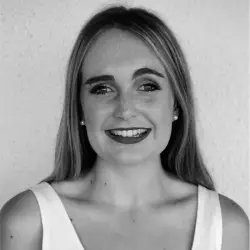 Latest posts by Nina Howell
(see all)