Get ready to embark on a whimsical journey to the picturesque town of Seinäjoki, Finland. On June 17th, 2023, something truly extraordinary is coming your way. Hold onto your hats, because the Finnish Hobby Horse Championship is back for its 10th edition, promising a day of pure equestrian enchantment with a twist – it's all vegan! HUMMA, the ultimate hobby horse hype squad, is set to dazzle you with their innovative products and programs. Saddle up, as we gallop into the world of hobby horses like never before.
Horsing Around with a Vegan Twist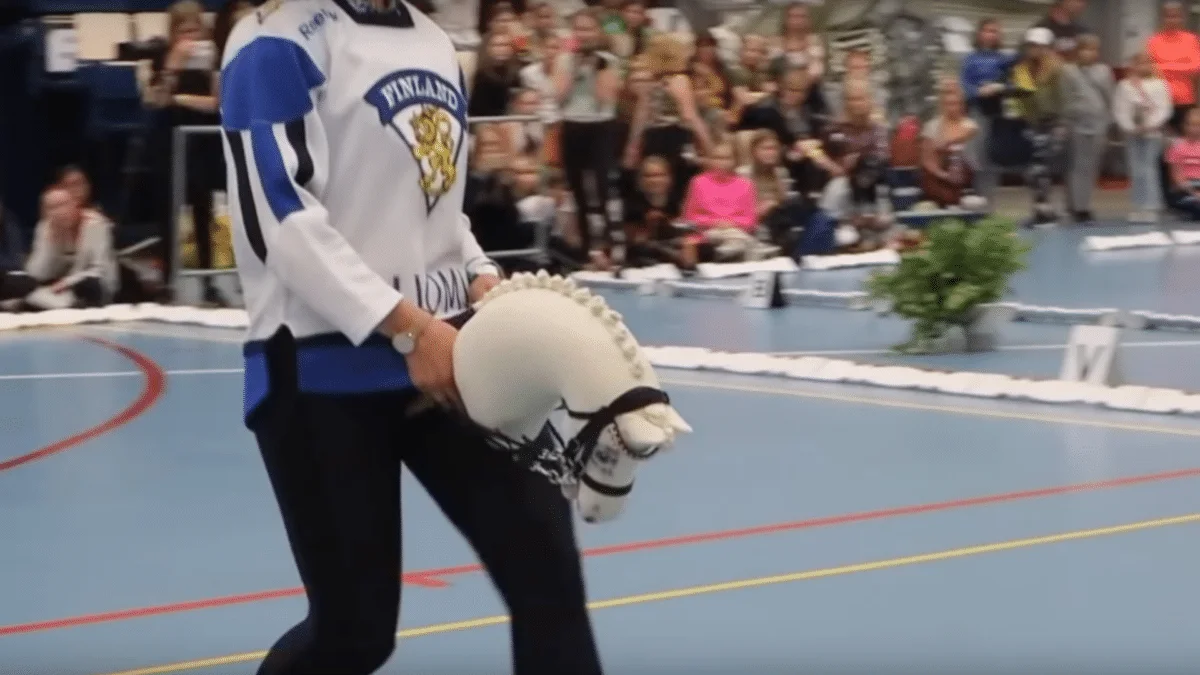 Brought to life by The Finnish Hobbyhorse Association, the Finnish Hobby Horse Championships are a fantastical playground for over 1,500 hobby horse aficionados from Finland and beyond. It's a gathering that celebrates a unique blend of creativity, skill, and a touch of magic. Participants invest their hearts and souls into crafting whimsical hobby horses, transforming simple materials into enchanted companions. The atmosphere is nothing short of electric, akin to a unicorn with a lightning bolt on its horn, as enthusiasts unite in a delightful carnival of equine euphoria.
A Global Hobby Horse Fiesta
The Finnish Hobby Horse Championship is not just for the Finnish, but a warm welcome is extended to international hobby horse enthusiasts as well. While registration for the competition may be closed, don't fret. You can still partake in the revelry as a dedicated spectator. Witness a dazzling display of events, from hobby horse show jumping that defies gravity to awe-inspiring leaps that would make kangaroos green with envy. Don't miss the dressage, where these make-believe ponies pirouette and prance as if auditioning for a unicorn ballet. It's a one-of-a-kind experience, and you're invited to join in the fun!
Retail Therapy with a Whinny
But wait, there's more to this fiesta than just competition. Picture this – a shopper's paradise where you can find your dream hobby horse and accessories that will make your imaginary companion the star of the show. The sales area is as vast as a giant's stable, ensuring that you'll stumble upon the hobby horse equivalent of a treasure chest. And here's the cherry on top – HUMMA's stall offers the most unique hobby horses this side of Narnia. They also host engaging contests where you can win some marvelous swag. It's a shopping spree that's bound to make your heart race.
A Welcome for All: Weirdos and Wonder-seekers
The Finnish Hobby Horse Championship is not exclusive to horse enthusiasts; it's a celebration for everyone who embraces whimsy and adventure. Whether you're a novice ready to dive into the world of hobby horses, an experienced hand who can distinguish a trot from a gallop, a supportive parent cheering on your mini-rider, or simply a curious soul looking to explore the fascinating universe of hobby horses – you're cordially invited. Secure your ticket and let your imagination roam free in a realm where camaraderie, creativity, and the sheer joy of horsing around reign supreme.
Wrapping Up with Vegan Hobby Horse Riding
So, saddle up your sense of humor and prepare for a day filled with laughter and lightheartedness. Whether you're a die-hard equestrian enthusiast or a casual observer, the 10th Finnish Hobby Horse Championship promises an unforgettable experience. The fusion of competition, creativity, and commerce in a vegan-friendly format will leave you in awe. So, don your most whimsical hat, grab your hobby horse, and join us for a day that will surely make you snort with laughter. Giddy up, and we'll see you there, fellow horse fanciers!
Thank you for following along with this article –
Next up in the animal kingdom:
Trending Animal News of The Week:
Latest posts by Jen Fitschen
(see all)