In a shocking and humorous incident, a Florida woman found herself in a face-off with a 10-foot alligator that decided to make itself comfortable in her kitchen, leading to a series of events that can only be described as quintessentially Floridian.
Florida woman comes face-to-face with alligator in kitchen
In a bizarre incident that can only be described as the most Florida story of the week, a woman came face-to-face with a 10-foot alligator in her kitchen. Mary Wischhusen, a 55-year-old nurse, was startled by a loud crash around 3:30 in the morning. To her astonishment, she found a massive alligator having a marvelous time sitting right in her kitchen.
Unwanted Guest Looking for Love
Mary, who lives near the water, assumes that her unwanted guest is out looking for love. The alligator broke through a low glass window to get inside her condo. "Why did he pick my condo from all the other condos in the block? He came five condos in, and guess what, the first four, nobody's living in them," Mary wondered. Perhaps the alligator was looking for a drink as it consumed Mary's red wine, the good stuff.
A Great Drinking Story
Further, talk about an excellent drinking story! Mary can now tell the tale of the time an alligator broke into her house and drank her red wine. After the initial shock, Mary closed her bedroom door and called 911. The operator, as surprised as Mary, had a hard time believing an alligator was in her house.
Eventually, the alligator was taken to a private location, and if all goes well, it will be relocated to a remote farm in Fort Meade. Hopefully, out there, it can turn its gator life around and stop breaking into houses.
Bad, Bad Gator
This incident highlights the unusual encounters that Floridians sometimes have with wildlife.
Alligators are common in Florida, but it is rare for them to break into homes. This alligator, however, seemed determined to make himself at home in Mary's condo.
Despite the shock and the mess left behind, Mary managed to keep her sense of humor. "Please don't send me any more [alligators], especially at 3 a.m.," she joked.
The Video
Interesting Facts About Alligators
Alligators are ancient creatures. Fossils from alligator ancestors have been found that are nearly 200 million years old.
They have a powerful bite. An alligator's bite is one of the strongest in the animal kingdom, with a force of over 2,125 pounds per square inch.
Alligators can grow up to 15 feet long and weigh as much as 1,000 pounds.
They have a keen sense of hearing. Alligators have ears behind their eyes that are very sensitive to vibrations in the water.
Alligators are fast swimmers. They can swim at speeds of up to 20 miles per hour.
Conclusion
While it is common to see alligators in Florida, it is certainly not common for them to break into your home and have a drink. Lastly, this incident serves as a reminder always to be aware of your surroundings and prepared for the unexpected. Thankfully, Mary was unharmed, and the alligator would find a new home to live out its days without causing any more trouble.
Next up:
Trending Animal News of The Week: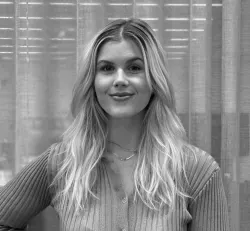 Latest posts by Linnea Hansen
(see all)