In a delightful twist to winter antics, a video capturing a cow sliding down a hill has taken the internet by storm. This isn't just another animal video; it's a unique spectacle of a cow, an animal known for its placid nature, engaging in an act of pure whimsy and joy. The scene unfolds on a snowy slope, reminiscent of a winter wonderland, where this adventurous cow decides to forgo the usual plodding descent for a more exhilarating slide down the hill.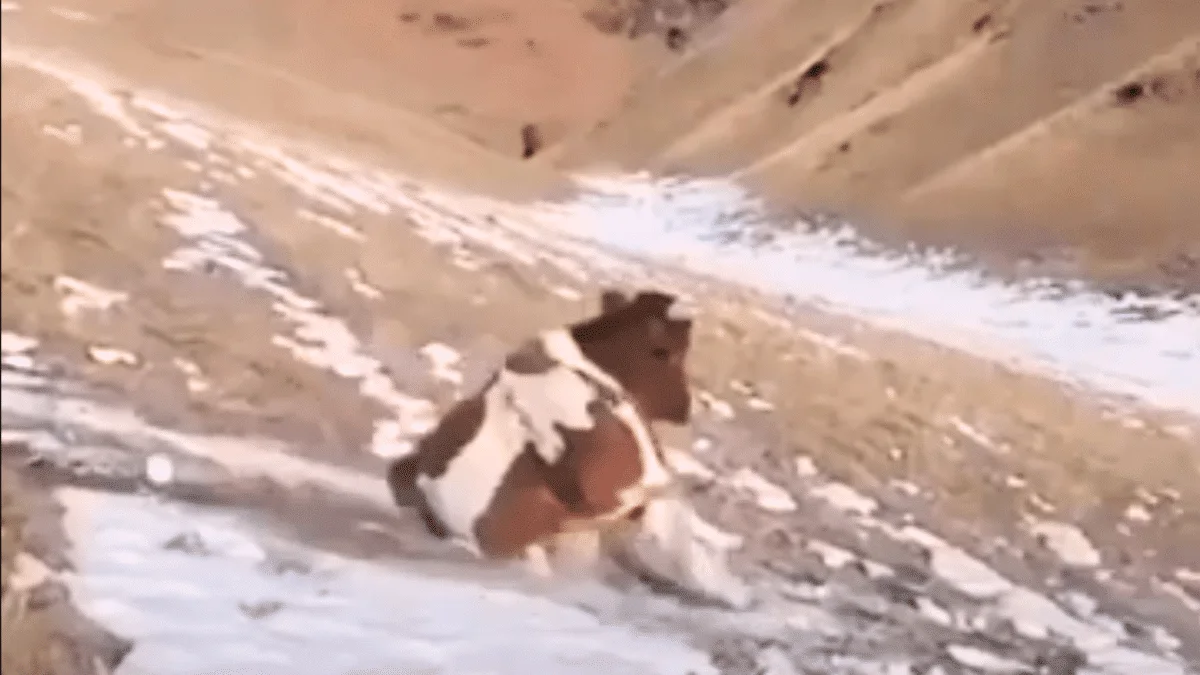 A Slide Down Memory Lane
Imagine a picturesque snowy hill, the kind you might see in a winter postcard. Now, picture a cow, one that decides to abandon the conventional ways of descending a slope. Instead of a cautious, hoof-by-hoof approach, this cow opts for a more exhilarating path – sliding down the hill as if it were a child on a playground slide.
Watch Cow Sliding Down Snowy Hill
The Video
The video, shared by Twitter user Buitengebieden, showcases this cow's unique choice. It slides down the hill, reaching the bottom with what can only be described as a perfect landing, before casually standing up and walking away. The scene is so unexpected and comical that it's no surprise the video quickly went viral, amassing over 2.3 million views.
Laughter Echoes Across the Internet
The internet's reaction to this bovine escapade was immediate and joyous. People couldn't help but share their amusement and delight. Comments ranged from humorous references to the cow joining the next Winter Olympics to playful adaptations of song lyrics. The lack of sound in the video led to imaginative interpretations, with one user expressing disappointment at not hearing a prolonged, joyful 'MOOOOOoooo!!!'
The Unanswered Mysteries
While the video has brought smiles and laughter, it leaves us with a few unanswered questions. Where did this happen? Was this a one-time whimsical decision by the cow, or is it a regular occurrence in this snowy paradise? And perhaps most intriguingly, was the other cow at the bottom of the hill a fellow slider or just a curious onlooker?
Final Thoughts
This viral video stands as a charming and humorous reminder of nature's capacity to surprise and delight us. In a world where the internet is often filled with negativity, this cow sliding down a snowy hill serves as a light-hearted escape and a brief moment of joy
You May Also Like:
Trending Animal News of The Week: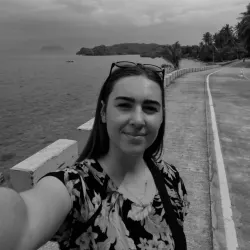 Latest posts by Tara Panton, B.Sc. (Hons) Marine Biology
(see all)